Animation - Sleep Apnea with Sound
When we produced the Sleep Apnea animation a few months ago we were challenged to add sound - so that's what we've done for this month's update.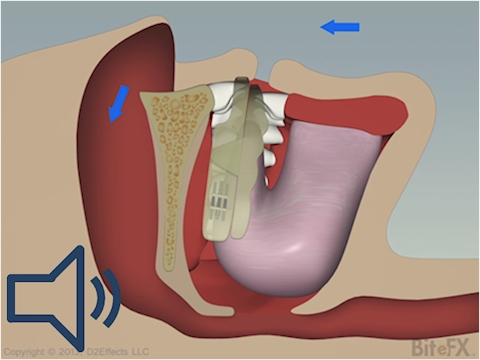 On Windows you'll have the choice of using the animation with or without sound. Note that the sound only plays when you use the Play button

; the sound will not play when you use the slider control.
Also note that, with this update, we've created a new group of animations called "Sleep Apnea" moving the previous animation to this group and adding the new animation. This reflects that we expect to produce more animations on this topic in the future.
Thank you to Dr. Michael Bezbatchenko and Dr. Milos Boskovic for encouraging us to put sound to this animation.
New Photos - More Cracked Teeth and Traumatic Bites
We have added some more photos provided by Dr. John Kinsley to extend the visuals you can use to complement your presentations.
Collapsed bite - right, center and left views: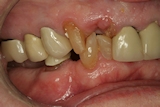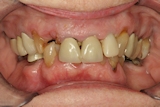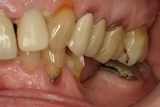 Cracked incisors and molars with fillings: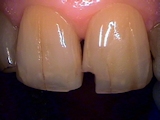 Text Fixes
During some of his coaching sessions Stu, or his pupils, have spotted a few typos in our Info topics and session report texts so these have been corrected.
Topics updated were:
Positioning Muscles: Comparison (info and session report)

Open-Close: Comparison (info and session report)

Slide with Muscles (session report)
If you spot anything that's not quite right, let us know and we'll endeavor to fix it quickly.