New Animation:
Atlanto Occipital Joint
June's update animation shows the relationship of the atlanto occipital joint to the occlusion.
We put this together in collaboration with Dr. Jay Levy who often lectures on the topic.
Briefly, when we tilt our head forward or back, our skull rotates on the atlanto occipital joint and, because of the various muscle connections, gravity, and differing fossa shapes, the position of the condyle in the fossa can change. That change in position can cause changes in the occlusion.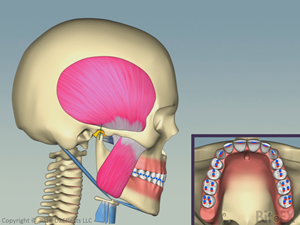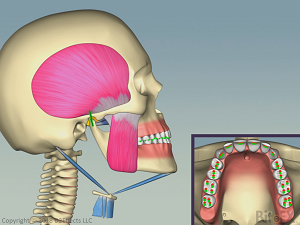 The animation illustrates these changes and shows how different parts can be moving and rotating relative to one another.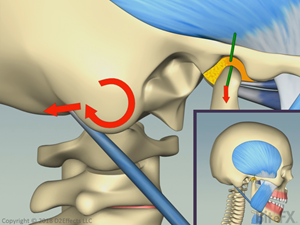 This is probably going to be most useful to you as a personal study aid – so you can take time to reflect on these relative motions and be cognizant of possible effects of head posture on the occlusion.
It may also help you explain to a few particular patients why they are experiencing different bites depending on where they are.
We'd like to thank Dr. Levy for his direction in putting this animation together, and hope you find it informative and useful.
Look for this in Update 85 on Windows, Update 51 on the iPad.