New Animation:
Articulator Animations Featuring Denar from Whip Mix
We're preparing to create more articulator animations with input from Whip Mix so, as we had to model their articulator, we thought you might like the choice of animations that show the Denar articulator, if that's the type of articulator you use.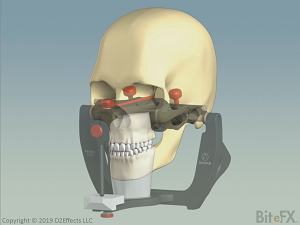 Articulator Function (Denar)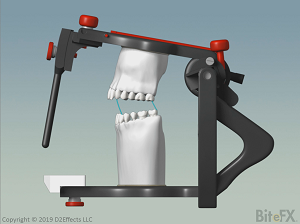 Articulator Comparison (Denar)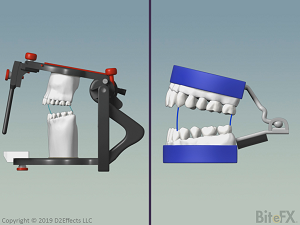 Articulator Issues Comparison (Denar)
These animations are identical to the current animations, they just use the Denar Mark 320 articulator.
Thank you to Lorena Lighthart and Anne Steinbock of Whip Mix for your help in modeling the Denar articulator and getting all the details right!
Look for this in Update 84 on Windows, Update 50 on the iPad.