How often do you hear the message that establishing trust with your patients is critical to your success - both in being permitted to deliver the best treatment and financially?
The Dawson Academy has just come out with a case study featuring enthusiastic BiteFX member, Dr. Joe Gaudio. It explains the methodical and thorough process Dr. Gaudio followed to restore a patient with chronic headaches, who spoke with a lisp and who had been through a lifetime of dental treatment, to full health.
This well-presented, well-written case study is worth a read by anyone interested in establishing trust or performing comprehensive care.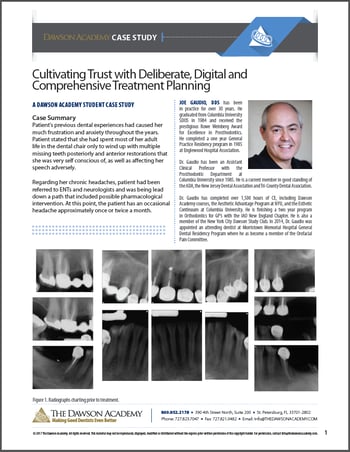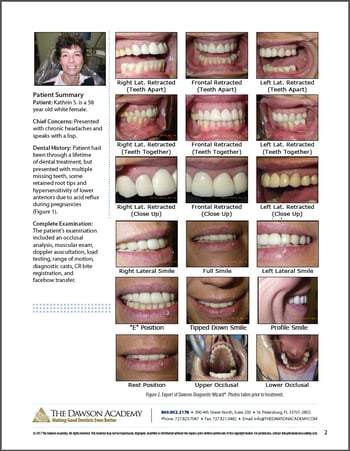 Snapshots of the first two pages of the case study which show Dr. Gaudio's thoroughness and the quality of illustration
The Dawson Academy has kindly given us permission to share this case study with you.
Read the full case study here!
If you'd like to find out more details of Dr. Gaudio's methodical approach, visit the Dawson Academy's website.
If you are not already using BiteFX and would like more information, visit the BiteFX Resources page.