From the desk of Stu Harman, our support and coaching expert. In this article Stu explains how to delete all of the events that are currently stored in the BiteFX Session Event Log.

The Session Event Log is a feature in BiteFX that stores events (animations and pictures) that have been shown over a specific period of time. The default setting for BiteFX is to store these events for eight (8) days, after which they are automatically deleted from the log. The purpose of the Session event log is to give you the ability to create a recording of a BiteFX consultation session after a consultation was conducted in case you forgot to record the session (See What to Do When You Forget to Record a Session). The default retention time can be reset from 0 to 30 days in the Menu>Option>Advanced submenu.

Note: The following instruction are described for BiteFX V2.4. Be sure to upgrade your BiteFX software to the latest version if you have not already done so.
Here is how the Session Event Log appears with events stored: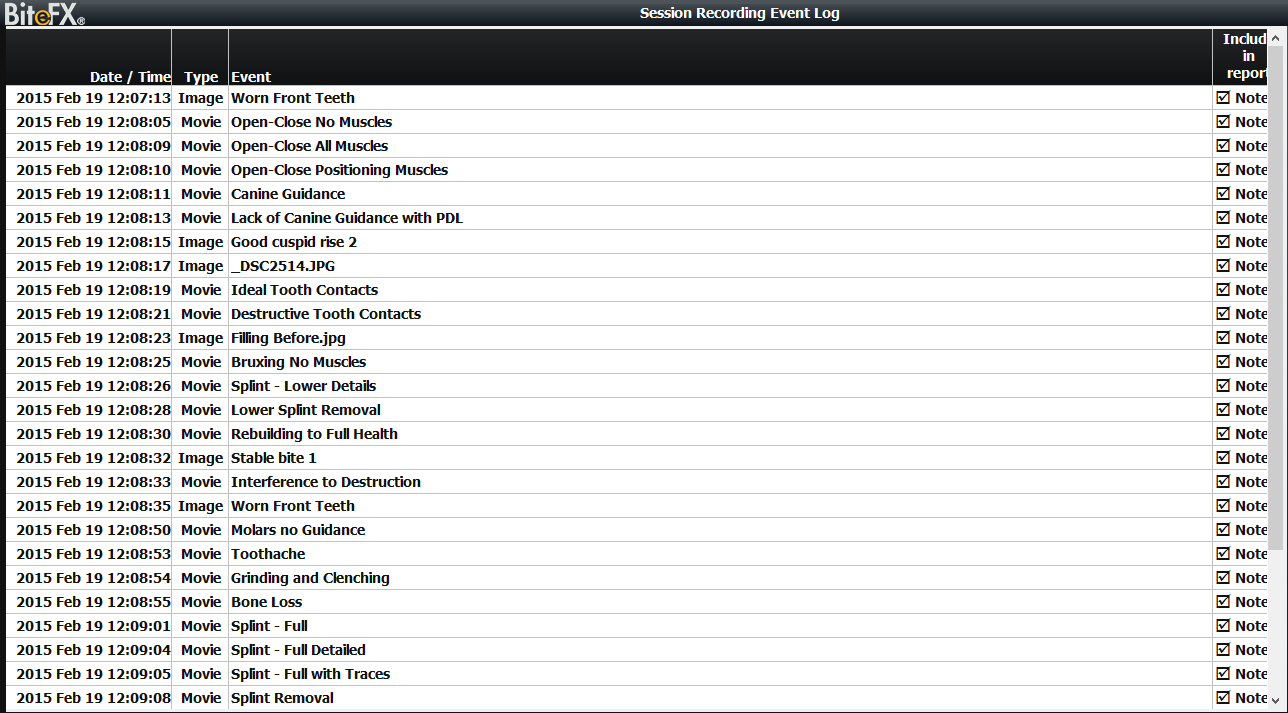 Clear Event Log Now
Click on the BiteFX Menu button.

Select Options from the drop-down menu (or on your keyboard, press Alt + O):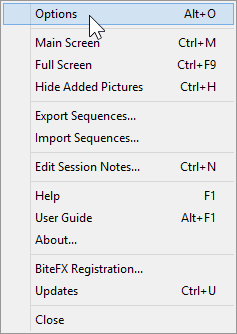 Select Session Reports in the left-hand column that appears.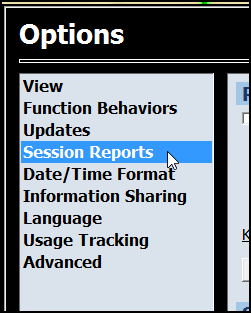 Click on the Clear event log now button.

Click on "Yes" when the Clear session log dialog appears.

Click on "OK" at the lower right corner of the Options menu.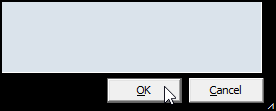 The Session Events Log will now appear blank as shown below until new animations or pictures are displayed in BiteFX.
If you need further assistance learning how to clear the Session Event Log in BiteFX for Windows, please contact us by email at your convenience, or by telephone Mon-Fri 8am–5pm Pacific Time:
1-877-2BiteFX (1-877-224-8339)
International (+1) 530-582-1189